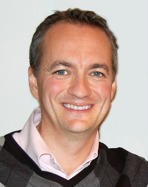 Originally from the entrepreneurial area of Småland, Bo moved already 1985, at 18 years of age, to Halmstad to study at Halmstad University.
His final project received a national award and inspired him to start his first company in 1988. The company was later sold to Alfa Laval.
In 1998 he became product manager of tools and machinery at a leading Swedish distributor, and started to build up a network of contacts in China, Taiwan and Europe.
His substantial network of suppliers, combined with almost twenty years of experience in the Nordic retail business, will help you to find the products and marketing tools you need to succeed.
Bo's family consists of his wife Anna, their grown up children
Ludvig and Matilda, and Zeke the cat.
Tool Partner Scandinavia AB
Wespace Business Center
Linjegatan 3D
302 50 Halmstad, Sweden

Contact info
Phone: +46 (0)703-271280
E-mail: bo.rosenbaum[at]toolpartner.se
WhatsApp: +46 (0)703-271280
Skype: borosenbaum
LinkedIn Profile (click)
You will easily find us in Wespace Business Center.

By car, take exit Halmstad S from E6/E20, then drive 5 minutes in the direction of Centrum. Take left before you reach Halmstad Trade Center, next right, then right again. You are here!

From Copenhagen Airport or Malmö/Gothenburg, by SJ3000 train or Öresundståg to Halmstad Central Station, then 5 minutes by taxi.

From Stockholm Bromma (BMA) with BRA to Halmstad Airport, then 15 minutes by taxi.
CAll us on +46 (0)703-271280